Reviews and testimonials from students enrolled in
FB Marketing School:

"I'll never have to buy another facebook course again!"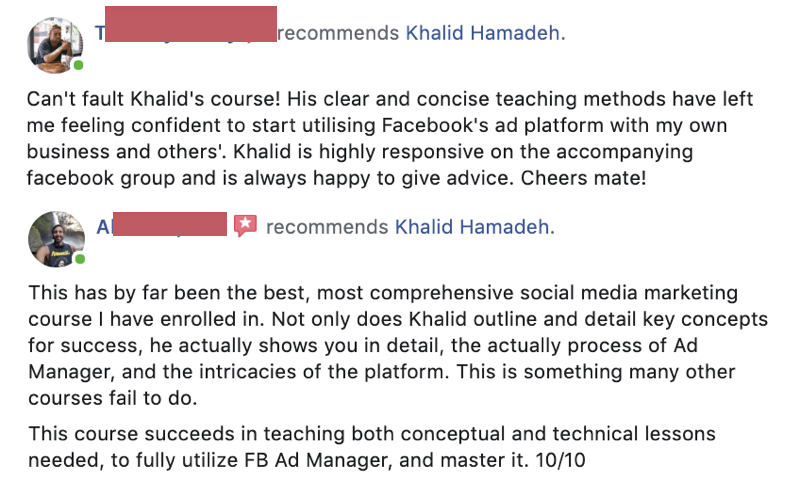 "by far, the best, most comprehensive social media marketing course I have enrolled in"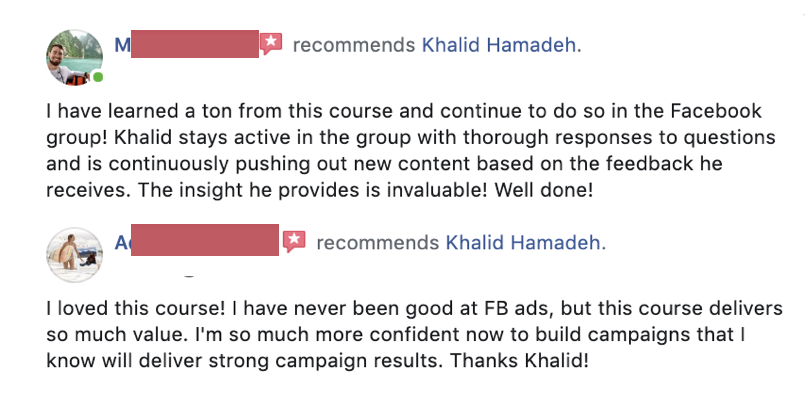 "Insight he provides is invaluable!"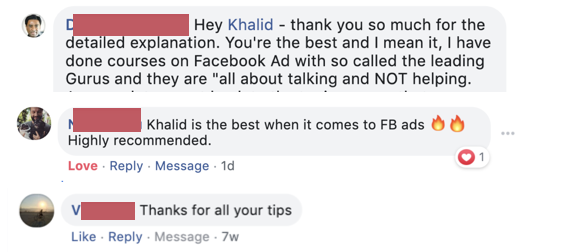 "I have done courses on Facebook Ads with so called leading Gurus and they are all about talking NOT HELPING"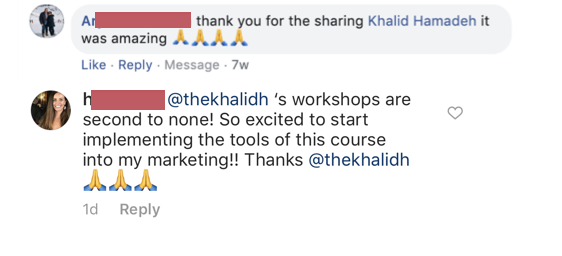 "Second to none!"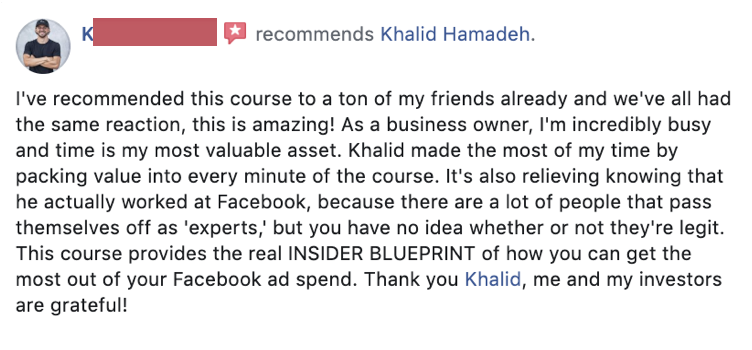 "This course provides the real INSIDER BLUEPRINT of how you can get the most out of your Facebook ad spend."
Video reviews from students that completed the course:

Ready to LEVEL UP Your Facebook Ad Skills?